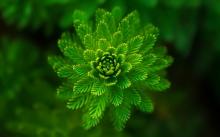 Psychotherapy in general: A psychotherapist interacts with patients to initiate change in the patient's thoughts, feelings, and behavior through adaptation. Psychotherapists provide treatment in individual and group settings. After gathering information and doing a problem assessment, the psychotherapist will define a course of treatment that meets the specific needs of an individual, couple or family. The course of treatment will usually consist of subsequent psychotherapy sessions; working toward a defined goal in mind. In a psychotherapy session, the therapist will encourage verbal dialogue betweent the client and him/herself.The therapist provides a safe and supportive environment for creative problem solving and self exploration on a wide range of issues.
 
Among the issues addressed in psychotherapy are:
– Relationship issues, loss, separation, divorce, marital counseling.
– Women's issues
– Trauma
– Mood disorders, such as depression, loss and self esteem issues.
– Anxiety disorders, including anxiety and worries stemming from everyday worries and generalized anxiety disorders.
Psychotherapy is a healing method of psychological problems, illnesses based on psychological work. It demands an active cooperation, attitude of the patient him/herself as well.  It is effective if the patient is wanting and willing to get free of the symptoms, has a real desire for making changes, for developing. Patient and therapist decide together on the goals and on the treatment form of the therapy. For the patient it is important to know that therapy is a serious investment regarding emotions, time and finances. As a result of intensive and enough longlasting  efforts the patient will become more mature, more balanced, will experience more joy and satisfaction in his/her everyday life, will treat his/her problems adequately, his/her relationships will bring more happiness this way his/her symptoms will lessen or disappear.
I am using the following techniques to treat various psychological conditions and situations:
-  Short-term DynamicTherapy
-  Psychodynamic therapy
-  Group therapy